The Permanent Secretary of the Ministry of Industry and Trade, Dr. Hashil Abdallah, has officially launched the new Board of Directors for the Tanzania Biotech Products Limited (TBPL), a manufacturing plant located in Kibaha, Pwani region.
During the launch, he urged the board to work diligently in supporting the 6th Government under the leadership of President Hon. Samia Suluhu Hassan in advancing the industrial sector in the country.
Speaking at the board's inauguration, Dr. Abdallah stated that TBPL is a unique and strategic industry that reflects the good intentions of the Tanzanian Government in improving the health of Tanzanians by combating dangerous diseases such as Malaria, Chikungunya, and Dengue.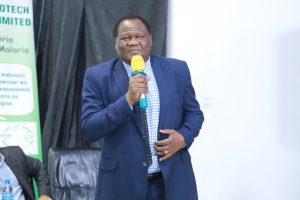 Ex-TBPL Board of Director's Chairman, Prof. Madundo Mtambo giving a vote of thanks to the past board under his leadership, TBPL staff and wishing the best to the new elected Board of Directors. 
n addition, the secretary called upon the new board members to ensure effective performance while expressing gratitude to the outgoing board for their contributions during their tenure. He emphasized that their wisdom and expertise are still required for the smooth operation of the factory.
"Most exceptionally, I want to express my heartfelt gratitude to the outgoing board members, led by Prof. Mtambo, for their accomplishments. You are leaving only due to the existing procedure, and I want to emphasize that your wisdom and contributions are still needed," stated Dr. Abdallah.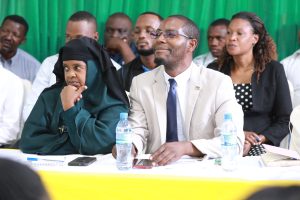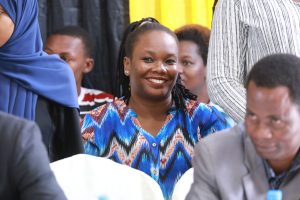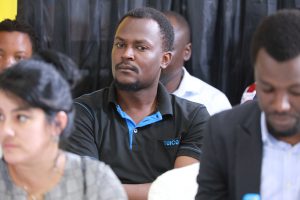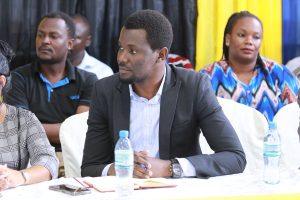 Tanzania Biotech Products Limited (TBPL) Staff  in a joyous state during the inauguration ceremony of TBPL Board of Directors.  
Expressing her gratitude to the guest of honour at the event, the representative of the National Development Corporation (NDC), Managing Director, Ms. Rhobi Sattima, mentioned that TBPL is currently in the final stages of producing new pesticide products used to combat harmful crop pests. These pesticides have already received approval from various registration institutions in the country.
"We sincerely thank the Guest of Honor for the cooperation you have continuously provided, and I would like to inform you that the factory has already succeeded in conducting trials of pesticides that have shown significant success in combating harmful pests. As I speak, these pesticides have already been registered and will be produced here using the machinery we currently have," stated Ms. Sattima.
The outgoing board chairperson, Prof. Madundo Mtambo, on behalf of the members, thanked everyone for the support they received during their term and expressed confidence that the new board would turn challenges into opportunities.
TBPL is the only factory of its kind in Africa, fully owned by the government and using unique technology to eliminate mosquito breeding sites in the country. It is a result of collaboration between the Government of the United Republic of Tanzania and Cuba. The plant has the capacity to produce six million liters annually, which is used in the fight against mosquito-borne diseases, including Malaria, Dengue, and Chikungunya.